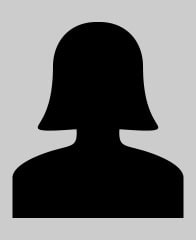 We recently welcomed Dr. Lauren Rubinstein to Everhart!
A Maryland native, she and her growing family moved back to her home state after six years in Philadelphia, PA. Lauren was first introduced to the veterinary world as a young child when she brought her newly adopted kitten in for her first wellness visit. Through that and many follow-up visits in her formative years, Lauren developed a passion and love for veterinary medicine. Growing up, Lauren was able to spend considerable time shadowing her veterinarian cousin, our very own Dr. Goodman at Everhart.
Lauren received her bachelor's degree in Bioengineering at the University of Maryland, and after a few years working as a biomedical engineer in D.C., she ultimately returned to her veterinary passion. She and her husband moved to Philadelphia where she attended the University of Pennsylvania School of Veterinary Medicine. Through her education and her first Veterinarian Associate position in the Philadelphia area, she nurtured a love for supporting the general wellness of her patients. She also built experience in her specialty interests of cardiology and imaging.
In her free time, Lauren enjoys long walks with her husband, young son and dog, Hazelnut. On rainy days, she recently discovered the joys of paint-by-numbers, and also loves spending quality time at home snuggling up with a cup of tea, a good book, and the other two members of her family, her cats, Kit kat and Cannoli – both Philly rescues.
Excited to be back in Maryland, Lauren can't wait to meet you and your furry companions!