Village of Cross Keys Services
Routine wellness exams including vaccinations
Preventative Professional Dental Cleaning
Full dispensing pharmacy including prescription diets for cats and dogs
On-site diagnostics including digital radiography, ultrasound and in-house lab
Urgent care appointments during regular hours
Cat Friendly Practices® take extra steps to provide the best care and experience for you and your cat. These practices demonstrate gentle handling methods, provide a feline-friendly environment, and have the appropriate equipment to treat feline patients.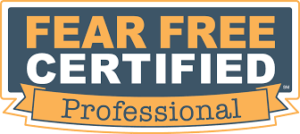 Village of Cross Keys Doctors
Have a question? Contact Village of Cross Keys today!
Request an Appointment Today!
Request your next appointment in just a few minutes. We look forward to seeing you!