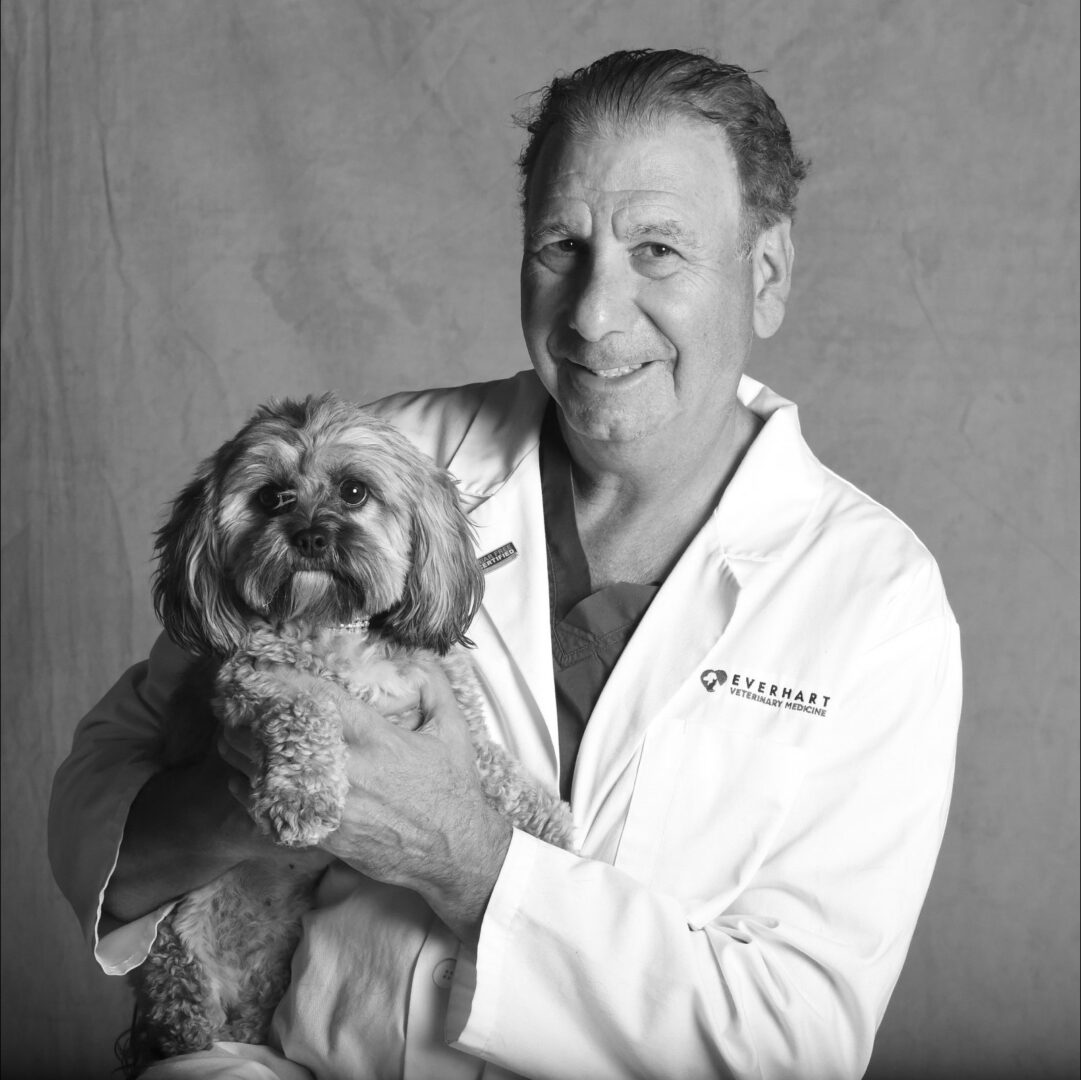 Dr. Rob Goodman originally was from Cleveland, Ohio, the youngest of three brothers. His first pet and best friend, Peachey, a Sheltie-Cocker Spaniel mix, was a constant companion and indelibly created empathy and love for all animals which has become a calling and amazing career.
After undergraduate studies at Miami University in Oxford, Ohio, where he graduated cum laude and was elected to Phi Beta Kappa, he entered The Ohio State University College of Sciences to earn a Master's in Science and then enrolled in the Ohio State College of Veterinary Medicine.
During the four-year training for a Doctor of Veterinary Medicine, he came to Baltimore two times for summer internship and then a rotation in Comparative Pathology at the Johns Hopkins School of Medicine. This introduction formed a bond with the area that created the impetus to return after graduation.
Initially, a career pathway in veterinary pathology was a certainty, however, the commitment to laboratory medicine created a desire to pursue clinical medicine and his first post was as an associate veterinarian at the original Everhart Animal Hospital on South Hanover Street in Baltimore. This location originated in 1954 by Dr. Frederick F. Everhart, Jr, who was the Chief of Staff in 1982.
Dr. Everhart retired in 1991 and by 2003, Dr. Goodman was the Chief of Staff and in charge of the hospital.
Compassion and years of devotion has led to many causes that have further enhanced the cause of animal welfare and veterinary medicine. He has served as Chairman of the Baltimore City Animal Control Advisory Board, President of the Maryland Veterinary Medical Association, a founding member and currently on the Executive Board of a Veterinary Study Group chapter. This is a nationally recognized organization that collaborates with veterinary businesses to raise quality of care throughout the industry. This has aided in shaping Everhart Veterinary Medicine into a leader in veterinary health care and well-being. Additionally, he has served on the Board of the College of Notre Dame in Maryland's School of Pharmacy in an advisory position for research sciences.
The original hospital, which was in a converted town house and former funeral home, is how a state-of-the-art hospital that serves as a base for smaller hospitals in Pasadena, Maryland and our newest addition, in North Baltimore at the Village of Cross Keys. As AAHA accredited hospitals, these locations allow Everhart to provide the highest-level compassionate care accessible to a much greater community, essentially our mission.
Dr. Goodman met his spouse Sandra at Everhart, where she had been a client since she was a five-year-old that carried her holy cards to Dr. Everhart and made him promise to ensure the best care was provided for her beloved Collie. When not devoting his time to the hospitals, he is an avid golfer and enjoys travel to warm, sunny locations.