If the new year also means the new addition of a pet to your family, there is so much to consider regarding their health and wellbeing. However, some decisions should be no-brainers, especially when they provide endless benefits to the health of your new fur-baby. Spaying or neutering your female or male pet respectively is always an important first consideration for your pet. Not only will it help to prevent any unexpected litters in your household, but it will also provide health benefits for your cat or dog as well throughout their lifetime. Consider these important reasons to spay or neuter your pet in 2019.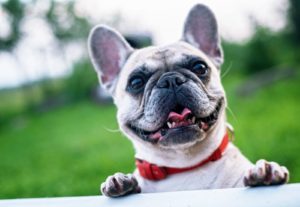 Neutering Your Male Pet Can Improve His Behavior
While behaviors such as roaming, marking territories, and occasional aggression are otherwise normal, they may not be conducive to a happy household. By neutering your male pet, you are also reducing the likelihood of these behaviors over time, particularly as your pet ages.
Spaying or Neutering Benefits Your Surrounding Community
Reducing the likelihood of stray animals is always beneficial to your surrounding community, as stray animals can often become problematic for a town or neighborhood. Avoid contributing to this issue by spaying or neutering your pet for the new year!
Prevent Health Issues for Your Pets
Through spaying or neutering your pets, you can also help to prevent serious health issues for them such as bladder infections and even certain types of cancers. Not only will preventing these issues ensure that they are healthy and comfortable, but it will help to extend their lifespan as well.
Avoid an Overwhelming Situation
If your cat or dog has puppies that you were unprepared for, the situation can quickly become overwhelming and stressful leading up to their adoption. Spaying or neutering your pets allows you to avoid these potentially overwhelming scenarios that require a significant amount of care and attention.

Trust the Care of Your Pet to the Professionals at Everhart Veterinary Medicine!
At Everhart Veterinary Medicine, our veterinary professionals strive to provide your pet with the very best of veterinary care. We believe that the best care for your pet should be provided by experienced, compassionate, and knowledgeable veterinary professionals. With two Maryland locations in both Baltimore and Pasadena, we are always ready to welcome your pet as a new patient! Give us a call today at 410-355-3131 or 410-793-7670! For more information, as well as updates on veterinary news and topics, visit us on Facebook, Twitter, Google+, LinkedIn, or Pinterest!