While your pet's behavior, activity, and eating habits are all indicative of their health, do you also know of another crucial indicator? Much like their demeanor, your pet's physical appearance, more specifically the health of their coat and skin, is an essential indicator of their overall health. As you are preparing for the start of the new year, consider the many reasons why dermatology services such as those offered by Everhart, are an important aspect of your pet's health in 2019.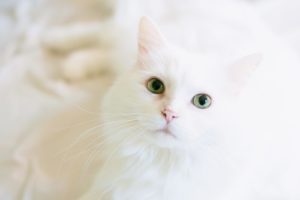 Excessive Itching Could be a Sign of Allergies
If you notice that your pet is itching and scratching more than usual, it may be a sign of allergies. Whether these allergies are simple, seasonal allergies, or indicative of something more serious, it is essential to have your veterinarian examine your pet's skin. Much like our seasonal allergies, sneezing, itching, and watery eyes caused by allergens can be particularly bothersome for your pets.
Bald Patches and Scabs Should Not be Ignored
Even if your pet seems to have issues with their skin for a significant period, it is important to have any skin symptoms examined by a veterinarian. This will help you to address any issues that have the potential to grow into more serious symptoms over time. By taking action with preventative dermatological care for your pet, you can prevent more painful and bothersome symptoms from affecting the health of your pet in the future.
Skin Issues Could Indicate Dangerous Parasites
Fleas, ticks, and even ringworm cause particularly painful and bothersome symptoms for your pets. In being diligent with your pet's dermatological care, you can help to eliminate any issues caused by these parasites that could also affect your health as well. Especially during the warmer months of 2019, ensure that your pet's skin is healthy and free of parasites so that they may enjoy spending time both outside and inside of your home this year.

Trust the Care of Your Pet to the Professionals at Everhart Veterinary Medicine!
At Everhart Veterinary Medicine, our veterinary professionals strive to provide your pet with the very best of veterinary care. We believe that the best care for your pet should be provided by experienced, compassionate, and knowledgeable veterinary professionals. With two Maryland locations in both Baltimore and Pasadena, we are always ready to welcome your pet as a new patient! Give us a call today at 410-355-3131 or 410-793-7670! For more information, as well as updates on veterinary news and topics, visit us on Facebook, Twitter, Google+, LinkedIn, or Pinterest!